CLASSIC MEAD - SACK
- honey, water & yeast -
FRUIT- & BERRY MEAD - MELOMEL
- honey, water, yeast & fruit -
SPICED MEAD - METHEGLIN
- honey, water, yeast & herbs/spices -
Mjødladen
- the place where mead highly valued. We use it in drinks & cocktails and put it in food and pastries. We drink it, nerd about it - and also cultivate the whole story around the golden droplets. We travel around Denmark with our drinking gold for markets and tastings, and we love it. Welcome to Mjødladen (The Mead Barn)!
OLDIE BUT GOLDIE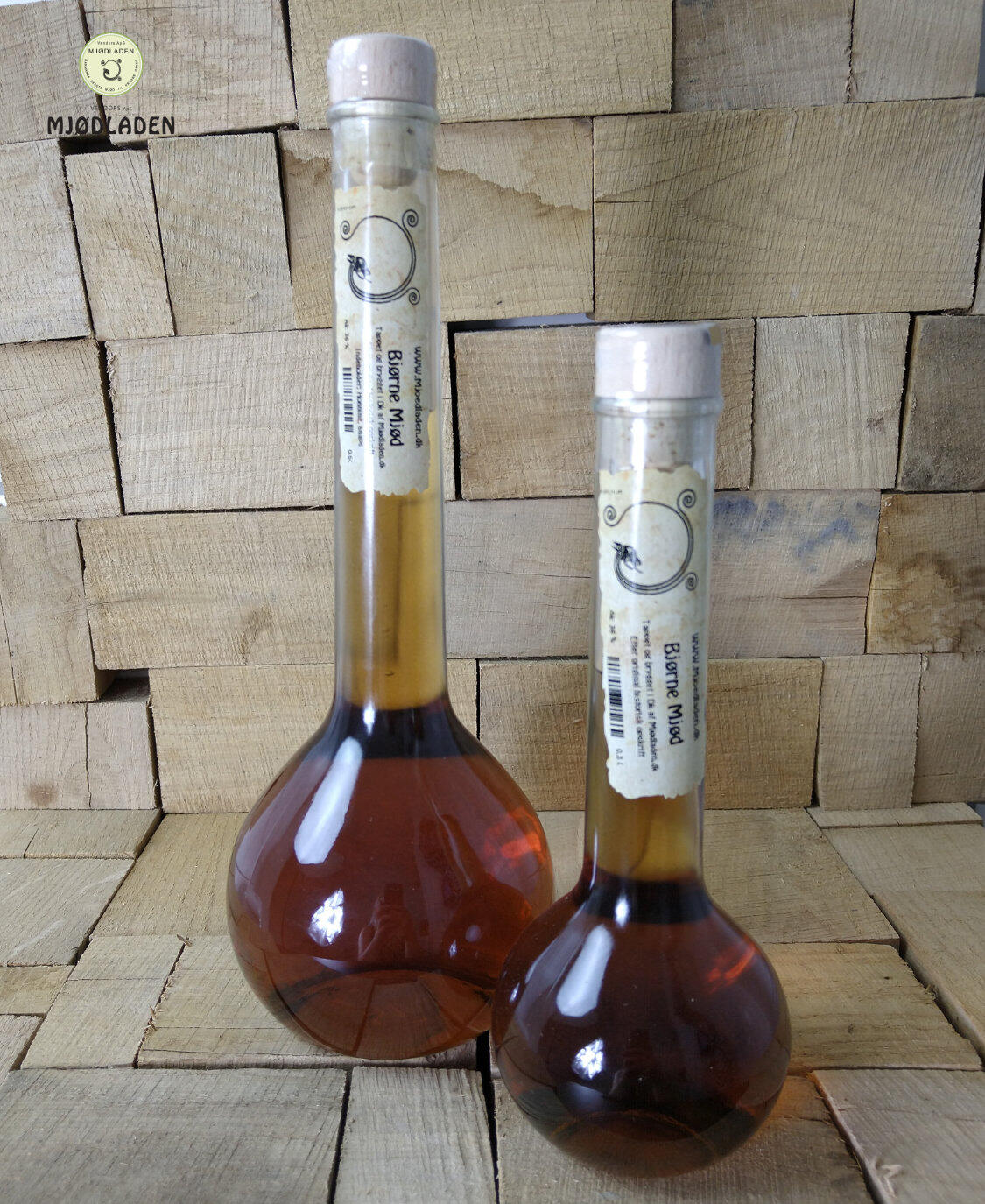 BEAR MEAD
- Honningsyb, Bear Catcher, Honey Schnapps; the Bear Mead has had many different titles through the ages -
At Mjødladen it has always been known as Bear Mead. We create the 36% alc.vol. rich drink by mixing sediment from the fermentation of classix mead with a clear Brøndum (Danish schnapps infused with Nordic cumin, raw malt and sherry).
The Bear Mead is full-bodied in taste. The honey undoubtedly plays the bigger role - but the clear Brøndum also has an important place on the palette. While the schnapps leaves a warm feeling al the way to the stomach, the taste remains throughout the mouth for at long, sweet time.